Ocean Freight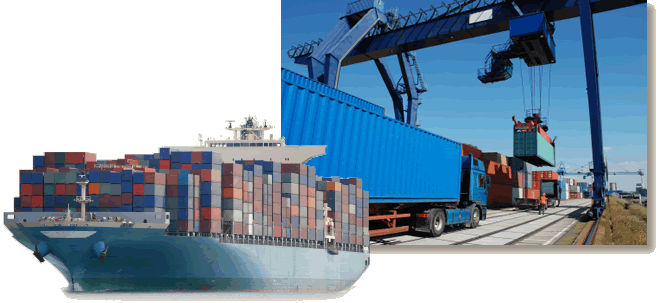 Moving Ocean Freight from Port to Port
Todd Transit commands the urgency our customers require for their ocean freight needs as it moves from port to port. We understand that even though it can take months for your freight to arrive in the U.S., it does not mean there is no sense of urgency for you to receive your goods. The same holds true for ocean export freight, which needs to be delivered on time so your cargo does not miss the consolidation lockout. Let us cut through the mystery and the red tape, and get your ocean freight to you on time.
Some Todd Transit LCL ocean freight services & benefits include:
Pallet Exchange Service
Deliver/Pickup at all Chicago area Container Freight Stations (CFS) daily
Time specific delivery option when cargo needs early delivery to meet Consolidation Lockouts
Some Todd Transit FCL ocean freight services & benefits include:
U.S. Customs Bonded Carrier
Drivers are uniformed employees of Todd Transit - no owner operators or agents
Todd can handle your in-bond moves between the Union Pacific Global III facility in Rochelle, Illinois and Todd Special Services Central Examination Site in Rockford, Illinois
Member of the Uniform Intermodal Interchange Agreement (UIIA)
We offer the highest level of on-time service that is normally difficult to find in the drayage industry
Appointment deliveries with Todd Transit are met with on-time service, no delays or excuses. Contact us today to get your ocean freight moving smarter and faster.