Service Area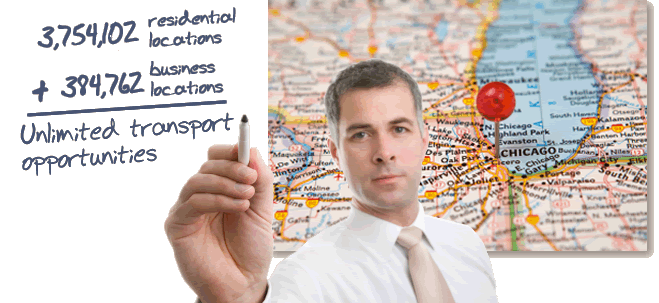 Regional Provider with International Reach
Our loyal customers continue to help us grow! Todd Transit's convenient locations provide unprecedented regional access.
Todd Transit's convenient location allows us to:
Located minutes from the Chicago O'Hare (ORD), Chicago Rockford Airports (RFD) and Union Pacific Global III Intermodal Terminal
Company terminals located in Rockford, IL (RFD), Bensenville, IL (ORD, MDW) and Cudahy, WI (MKE)
Serve daily from Hammond, IN in the East to Clinton, IA in the West
Serve daily from Appleton, WI in the North to Joliet, IL in the South
Beyond our regular service area, we can reach anywhere in the lower US 48 by ground and anywhere in the world via air, ocean and expedited.
Please download our latest service area documents below. The documents are saved in PDF format. If you do not have PDF software, you may download Adobe Acrobat Reader for free by clicking this link.